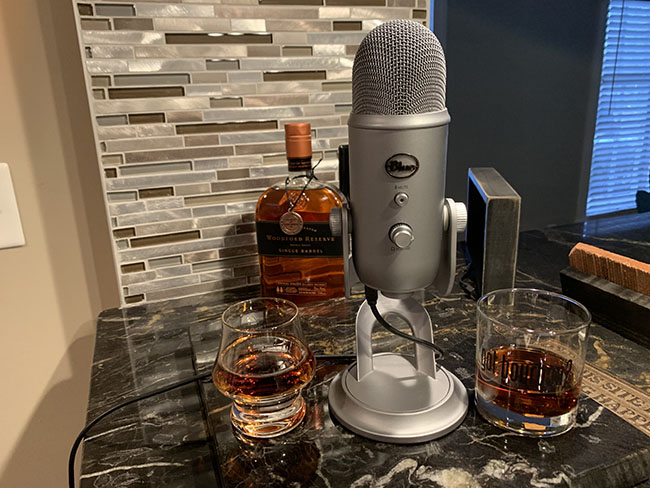 A completely plausible, and yet fictitious, interview with bourbon's latest expert
It is always tragic when an industry or a trend jumps the shark and laggards join the fold ready to position themselves as a life-long virtuoso. It happens too often; countless so-called experts emerge from their bungholes to express their perspective regarding a topic which many have cherished and enjoyed for years. Sadly, it seems bourbon has now reached the point it is no exception to this blight.
Over the past few years, self-proclaimed aficionados of all shapes and sizes have crawled out of the darkest corners of social media to anoint themselves as the king, or queen, of the dram. Jumping on the crazed bourbon train is the new zeitgeist; celebrities, musicians, crotch-shot taters, and ego-inflated narcissists with flamboyant fashion statements, hair styles, and even necklaces that would make Flavor Flav covet, are now spreading their melodramatic muse anywhere uninitiated bourbon neophytes will listen. It seems there is no platform immune from their evangelism: books, magazines, television, YouTube, Facebook, Twitter, Instagram, and podcasts, are all playgrounds where the moronic sheep gather to follow. With little or no bourbon credibility, armed with only a modest social media following, envy of their own personal honey holes, and an insatiable craving to further inflate their egos, these self-proclaimed experts with no more knowledge than believing bourbon can only be made in Kentucky have saturated the market.
Perhaps this is a sign of bourbon's popularity? Perhaps it is another example of how snake oil comes in all flavors. Perhaps the end is truly near, or at least the end of bourbon's popularity or creditability?
Recently, I had the privilege to interview one of the industry's latest come-lately experts, plausible as it may be, in all honesty, this interview never happened … or did it?  The famous American actor, director, and writer, Steve Buscemi lends his thoughts, or at least facial expressions, regarding the current opinions, issues, and the future of America's native spirit we love, bourbon.
Me – Steve, let us start with one of the most controversial questions facing the industry for many years, is Tennessee Whiskey really Bourbon?
Steve B.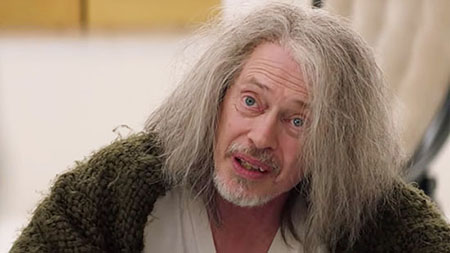 Me – That being said, it seems many believe Kentucky is the only state where bourbon can be produced, isn't that correct?
Steve B.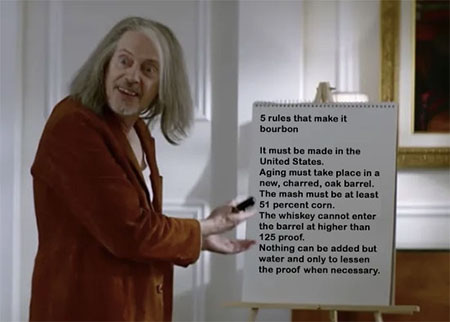 Me – Do you feel it is acceptable to combine high-end bourbon with mixers like Coke or Sprite?
Steve B.

Me – Old Forester, a brand known for kicking off the Fall Bourbon Hunting season with their annual Birthday Bourbon release, is also known for producing many accessible, affordable whiskeys. Recently, Old Forester released their 150th anniversary commemorative set of three bottles at $150 each. What are your thoughts?
Steve B.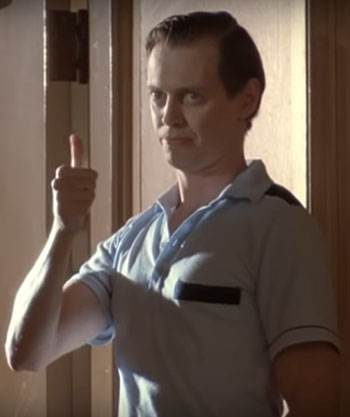 Me – There are many who are new to bourbon who believe Basil Hayden is the best bourbon on the market. What are your thoughts?
Steve B.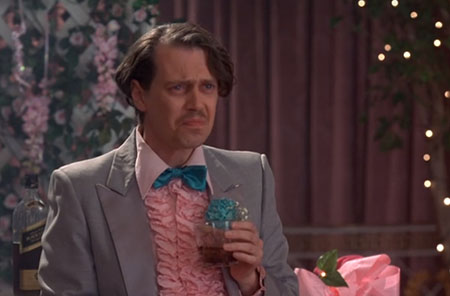 Me – Some people say all bourbon tastes the same, vanilla, caramel, and oak. How do you expand your palate in order to enjoy other flavor notes, like marzipan or perhaps yak urine?
Steve B.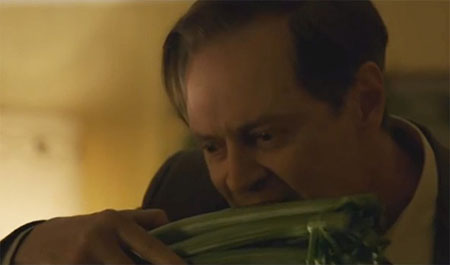 Me – But really, doesn't waxing the bottle and adding a sticker increase the overall age and flavor?
Steve B.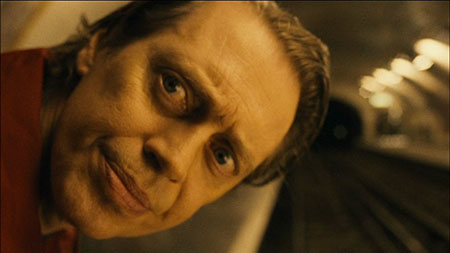 Me – How about etching on the bottle, surely that imparts favorable flavor notes?
Steve B.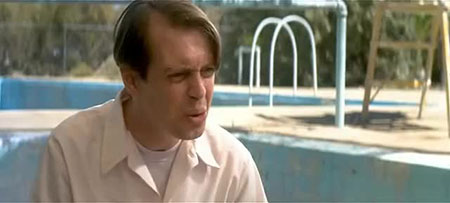 Me – Prices at retail for allocated whiskey have skyrocketed well above MSRP in the past several years, recently Weller Special Reserve has been seen selling for nearly $100 a bottle, and Blanton's for over $150 each. Aren't these reasonable prices to pay for such outstanding bourbons?
Steve B.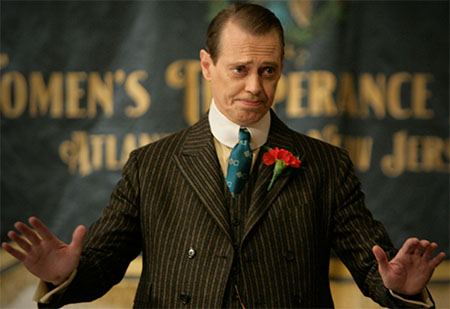 Me – Speaking of MSRP pricing, Kentucky Owl recently released a commemorative 100-proof Dry State bourbon priced at $1000 and Woodford Reserve released their Baccarat edition at nearly $2000? Is there any bourbon worth this MSRP?
Steve B.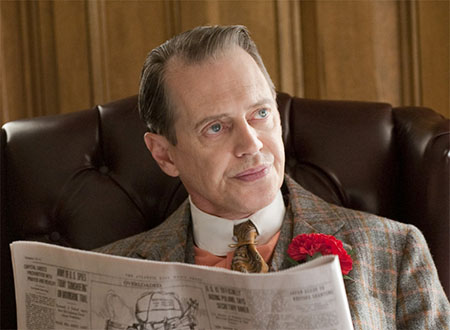 Me – We have heard of people with hundreds of bourbon bottles in their private collection and less than a dozen open bottles at any one time, does this ratio sound appropriate?
Steve B.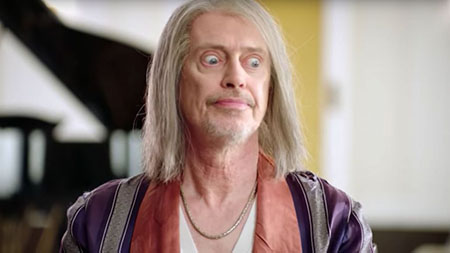 Me – Several of the newer bourbon critics have expressed the opinion regarding over-aged bourbons, specifically, the extra time in the barrel really helped take out the tannins, what are your thoughts?
Steve B.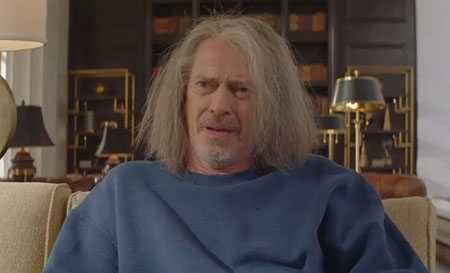 Me – There are some who keep a journal of all their tasting notes and even their feelings, is this something you believe in doing with your favorite drinks?
Steve B.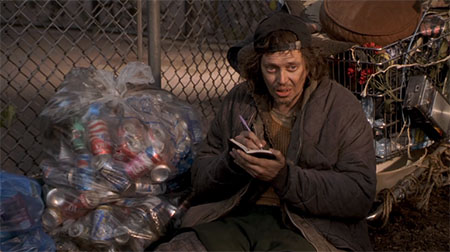 Me – It has been said, rapid maturation is the future of high-end bourbon, what are your thoughts?
Steve B.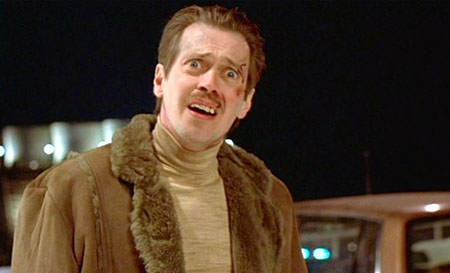 Me – So, you're saying you believe TerrePURE is better way to age whiskey?
Steve B.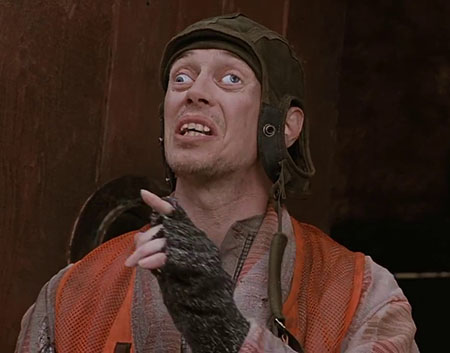 Me – Steve, thank you so much for sharing your time with us today. It is a pleasure to speak with someone who doesn't rely on fashion, mind-numbing babble, or mythical symbolism to establish their creditability. Sadly, although we appreciate your brutal honesty, it seems your facial expressions may not help you at the poker table. That said, is there any other individual that you idolize, or feel could be a future bourbon expert?
Steve B.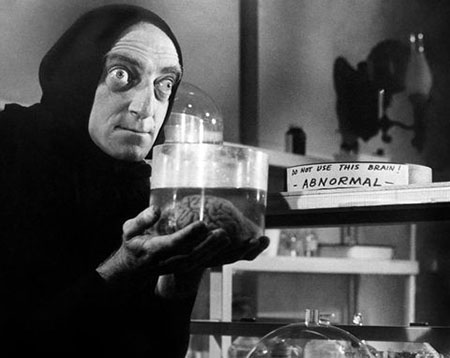 Until next month, make every moment count. Ciao and CHEERS!
This article was originally partially published in The Bourbon Zeppelin, the Bourbon magazine of the ABV Network. For more from The Bourbon Zeppelin click here.